Scholarship Recipients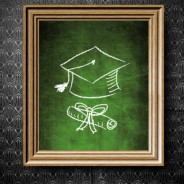 The Smith-Phares Memorial Scholarship Fund's mission is to honor the memory of Reardon Smith and George Phares by awarding scholarships to outstanding, community minded college-level students. Since 2010, scholarships of $1,000 each have been awarded to young entrepreneurs from the Wolff Center for Entrepreneurship, Bauer Business School at the University of Houston.
Brian Goce
Brian Goce
The Fund's first scholarship was awarded to Brian Groce in April, 2011, a senior at the Bauer School of Business' Wolff Center for Entrepreneurship at the University of Houston. When he received the scholarship, Brian already owned his own web design business, which he began when he was a teenager, and managed to maintain and grow the business despite the demands of college and involvement in community activities. In 2011, he merged his company with Erickson Advertising Agency, a former client who outsourced web design work to Brian…and married, Carrie, his childhood friend turned sweetheart. Today EricksonGroce Agency offers clients a full range of marketing tools including internet/media marketing.
Cydney Ghani
Cydney Ghani
Profile coming soon.
Erika Flores
Erika Flores
Profile coming soon.
Savannah Beverill
Savannah Becerril
"My interests include music, people, volunteering for my local church, and outdoor sports/activities. I am currently a certified audio engineer who runs sound at live concerts/events. I am also a full time student at the Wolff Center for Entrepreneurship and the Bauer School of Business. Originally, I did not get accepted at the Wolff Center for Spring 2013. However, with determination and faith, I pled my case and was accepted at the start of the 2013 Spring Semester. With this acceptance, came sacrifice of time and monetary resources. Therefore, I am extremely grateful for the Smith-Phares Scholarship!
Being involved at the Wolff Center has been a large blessing in my life. I have acquired knowledge that most entrepreneurs take a lifetime to learn. With the knowledge and training I have gained at UH, I intend to open a business in the entertainment industry involving my passions for music and people.
Again, thank you for choosing me to represent the Smith-Phares Scholarship for 2013. It has been a large financial blessing that will be used wisely."
Best Regards, Savannah Becerril
Jacob Hines
Jacob Hines
"­­I am very grateful for the generosity of the Fund. Thank you for your investment in my entrepreneurial education and your willingness to offer advice. One of the greatest things in my college experience is having mentors. I would really enjoy having the opportunity to meet with members of the Board of Directors. I grew up spending a lot of time outdoors and a lot of time on the computer.
Today I am still passionate about nature and technology, including how businesses can utilize mobile devices and internet services. I see the potential in these industries to make businesses more efficient at being profitable and eco-friendly at the same time. I moved from Illinois to Houston in hopes of being accepted into the Wolff Center for Entrepreneurship, the number two Entrepreneurship Program in the nation. I am currently a senior in the Wolff Center at the University of Houston offering social media and website services for professional service firms. These services are inspired by research for my senior honors thesis on why professional service companies should outsource their social media presence."
Preston Boyer

Preston Boyer
I am so grateful to be a recipient of the Smith-Phares scholarship. This money will help me in my current entrepreneurial endeavors and allow me to continue chasing my dreams. I launched my own clothing company in January of 2016 and have been working hard every day since then to make my dream of being the next great American designer a reality. The fashion industry is difficult to break into, especially being from Houston, but my hard work and dedication has landed me some amazing opportunities, such as being invited to NYC by Vogue and showing a 5 look presentation in partnership with Capsule, Highsnobiety, and the CFDA.
It is difficult being a full time student and running my own company, but it's worth it. My business gives me purpose and brings true joy into my life, and many others. The Smith-Phares scholarship is a blessing and I am so thankful for the award. Thanks to the team at Smith-Phares, for everything!
Dominique Carter
Dominique Carter
Dear Smith-Phares Scholarship Group:
I just wanted to thank you for the scholarship. It really means a lot to me. Words can not express how much it does. With me working two jobs while going to school full time, this scholarship will help me get one step closer to graduation. I want you to know that this money will go directly to this summer course that I thought I wasn't going to be able to take because of the cost. But now I can and that's thanks to you, and I'm forever grateful. I will love to sit down and meet you in person sometime soon.
Thank you so much again! Dominique Carter WCE Class of 2019
Victoria Rayol
Victoria Rayol
Dear Board Members,
I am honored to be one, of the two, recipients of the Smith-Phares Scholarship. I'm writing to thank you for the generous $1,000. I'm a first generation to study abroad and get a degree from a foreign university.
In 2015 I decided to leave my family in Rio de Janeiro, Brazil and attend the University of Houston committing to be a student-athlete swimmer. It was an amazing experience to be part of the Cougar Family and represent my University. Also, in the same year my country started going through a deep recession and although my parents have taken the measures to hold their business from downsizing employees to moving to a smaller office hoping that the economy would start recovering at some point, Brazil is still in its worst recession in history. That being said, they took the hardest decision as entrepreneurs to close the doors and lay off all employees and work from home.
Foremost, getting accepted to the Wolff Center (WCE) was the highest point during my college years. The experiences that WCE has been and is still giving me is unbelievable and life changing. I've been able to refine my skills and improve in so many ways. Being granted this scholarship for next semester will not only help my parents who are now struggling more than ever to pay my tuition and fees but also means that my hard work and dedication pays off. I know that the day will come where I will be able to give back to a student who will be in the same position I am today. But until that day comes, I will be forever grateful to be one of the students granted this prestigious scholarship.
Yours Sincerely, Victoria Rayol
Other Donations
The Memorial Scholarship Fund also donated $500 to UH 'Turning Point Fund' managed by David Cook, director of mentoring at the University of Houston C.T. Bauer College of Business. This fund offers support and immediate access to cash to College of Business School students, providing them with the means to cover a sudden emergency or extreme hardship, ensuring they continue on with their education at UH.
We are able to accomplish all of this purely form your generous contributions – thank you! We look forward to your continued support.